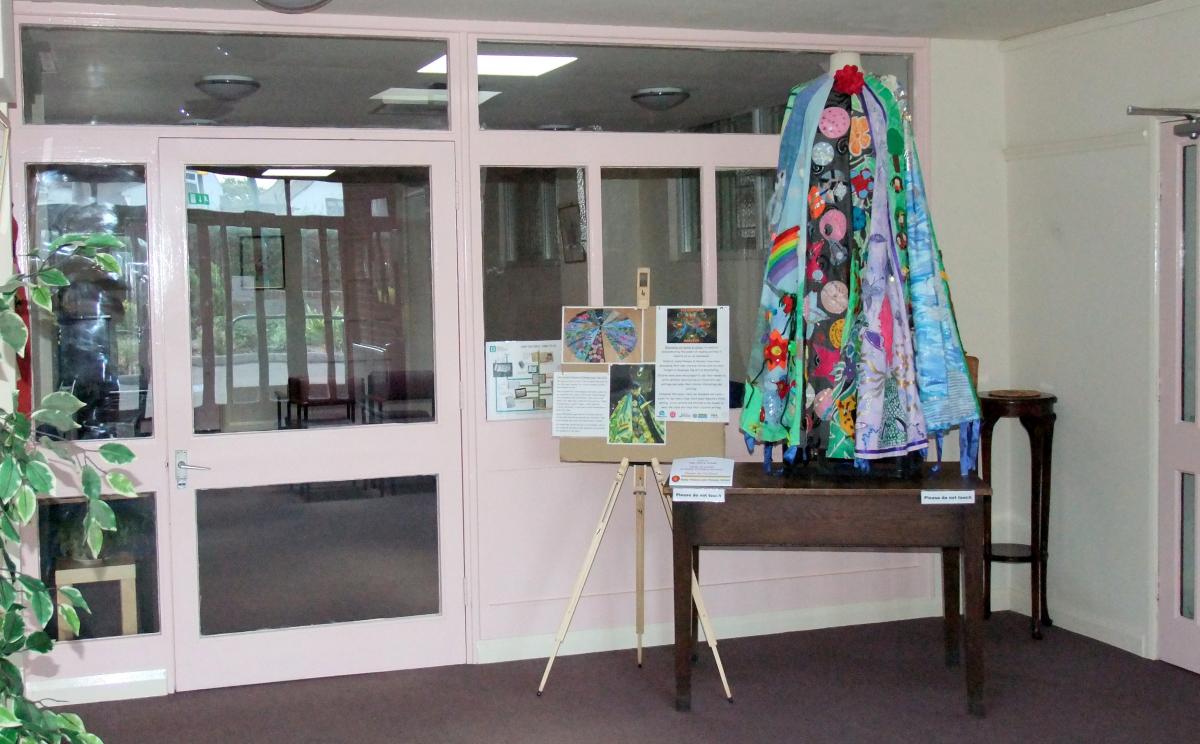 The Children at Seely Primary School have been illuminating their minds and reflecting on life using the power of stories, and learning how to write detailed descriptions of characters and settings to make their own stories more interesting.
Having developed their own creative stories they have been showcasing their work around Nottingham.  As part of this, each class has designed and made a panel for their 'Story Cloak', each Panel depicting a story setting. Story writers were thrilled to be chosen to wear the cloak when telling their story.
The cloak itself is now 'on tour', and is currently
on display in the Foyer at the United Reformed Church
- pop in and see it!
Submitted by ichthus on Sat, 18/07/2015 - 12:18